Different product, different year, but still the same shit with this fucking company. Check out the Chicharito signature below, now I'm familiar with his auto and this one just doesn't look right. As usual Futera does NOT guarantee the authenticity of any of their signatures, let alone this one. That says a lot in and of itself...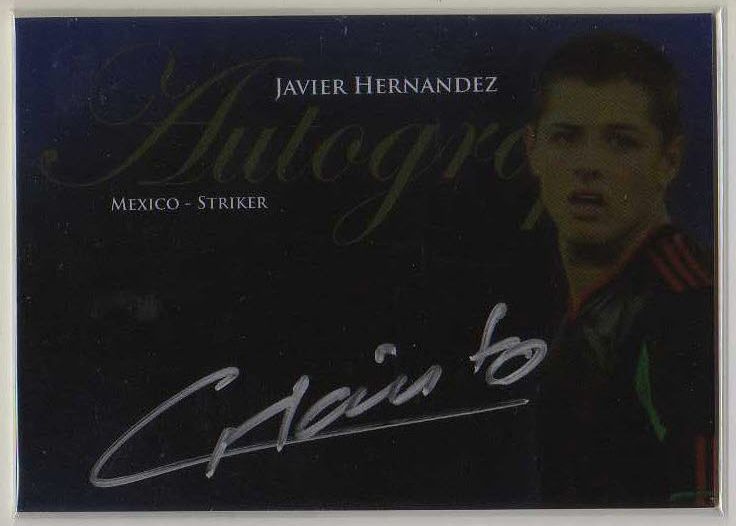 Since I have zero interest in purchasing Futera autographs, I haven't bothered to look at many other autos from this year's Futera release but once again there's no shortage of controversy over the authenticity of their product. Check out this thread over on FootballCardsForum.com to see what I mean.
I might pick up a base set for myself but that'll be it. I'll save my money and avoid their shitty autos like the plague.