Originally posted on 29 February 2012.
A while back I came across a very interesting blog (http://sportscollectorinparadise.wordpress.com/2010/10/26/the-story-behind-the-collectible-my-beckham-mancrush/) about the excellent Manchester United trading cards Upper Deck produced years ago. The article offers insight into the blog author's experiences working on the products, his fandom of David Beckham and getting to meet Becks himself, among other things. What really caught my attention however was the excerpts that are quoted below:
"After a trip to London the next day to talk with distributors and to make a pitch presentation to get the English Premier League trading card license, I went back to Manchester for more meetings.
He would be sold to Real Madrid after the season and with him went the sales of Upper Deck's trading cards. Real Madrid was unrealistic in their expectations for Upper Deck to get a trading card deal done, so we didn't follow Beckham there. Further, it would take the next Man Utd #7, Cristiano Ronaldo, a few years to become one of the top players in the world and a household name, so Upper Deck did not continue producing Manchester United cards."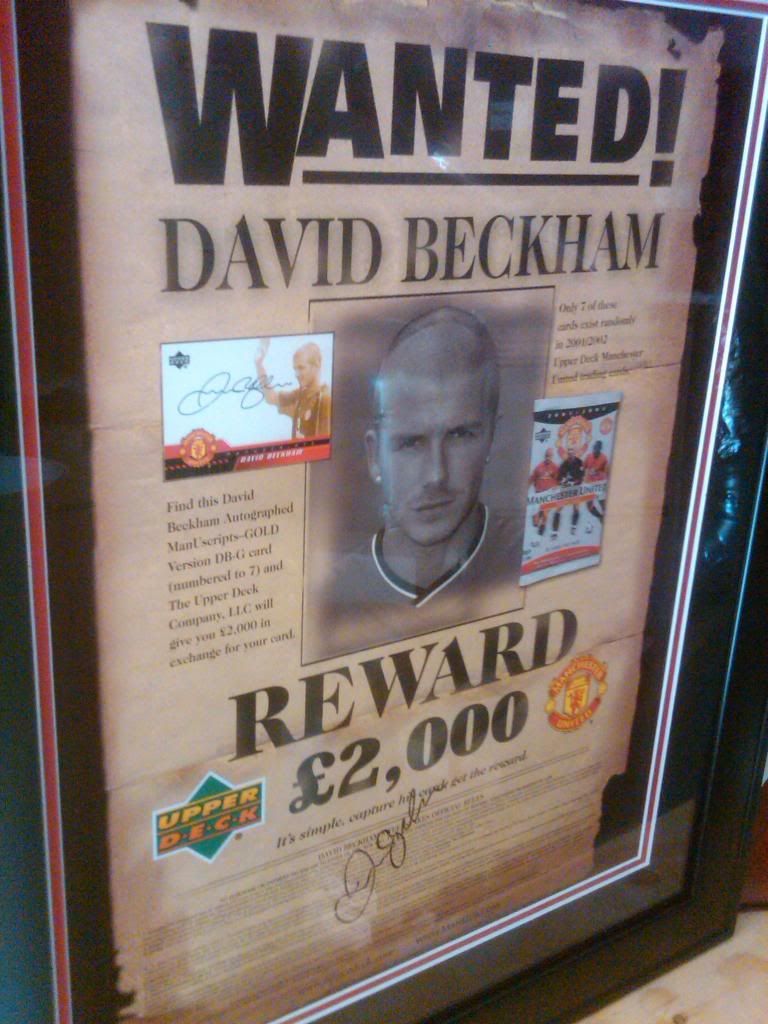 Upper Deck producing cards for the Premier League and even Real Madrid, was apparently a real possibility. It's no secret that I'm a huge fan of Upper Deck's trading card products in terms of design and quality, so I would have been absolutely thrilled with UD having both of those licenses. Obviously none of these possibilities came to fruition but all of this leaves me wondering about what could have been...